FAQ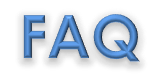 Got a question?  Email us at [email protected] or use our convenient Contact form.
WHAT METHOD IS USED FOR CLEANING WINDOWS?
...RW in Birmingham, AL
We first use a soft bristle brush to clear cobwebs, dust & pollen from the window frame and panes.  Bird bombs, insect matter and incidental paint drips are razored off or cleaned with a solvent like Goof Off.  Next we scrub the glass with a professional scrubber and our cleaning solutions. (Most often Dawn & Vinegar)  Squeegeeing follows and then we touch up any drips with a lint free towel.   Finally the window sill at the bottom is wiped to clear any drips.  Windows that are extremely dirty or have excessive paint impact can be cleaned for an appropriate upcharge.  We follow the same procedure for inside windows using a towel below to keep from wetting carpet or hardwood.  We also unlock windows and clean the sill beneath if windows are not painted shut. 
IS ANDAN LICENSED AND INSURED?
...JJ in Cleveland, AL
Yes, Andan maintains appropriate city, county and state licenses and we are fully insured. We cover all our workers with Workers Comp so you don't have to worry about crewmen getting hurt on your property and we carry a $1 Million General Liability policy in the unlikely event that your property is damaged during our service, you are covered. Unfortunately everyone who says they are insured are not always truthful. Contact our office if you need a Certificate of Insurance and we'll have our agent send proof to you promptly. 205-655-8985
HOW OFTEN SHOULD I CLEAN MY GUTTERS? ...RR in Trussville, AL
As often as needed to keep them functioning properly.  Clogged gutters, left unattended will overflow and cause rotten wood/siding, foundation issues and water problems that promote mold.  Your schedule depends on how many trees you have and how close they are to your structure.  For some, an annual Late Fall Cleaning after all leaves are down is sufficient.  A second cleaning is often advisable in the late Spring due to pollen, blooms (pine trees, oak trees, pecan trees, etc.) and Spring rains.  Also keep in mind that evergreens drop needles year round.  Some of our clients with very heavy foliage have us to do multiple Fall cleanings.  We are glad to help you determine the best schedule for your home or business and calendar it appropriately, so you have one less thing to worry about.
WHAT IS THE BEST CLEANER TO USE FOR GLASS?
...AR in Vestavia, AL
There are many good glass cleaning products but one of the best cleaning solutions is very simple.  Add a half cup of vinegar and a quarter cup of Dawn dish washing liquid to 1-2 gallons of water and it will do wonders. You can also substitute ammonia for vinegar but you should not use this combination on tinted windows. Ammonia will affect tint film and cause it to release from the glass.
HOW CAN I CLEAN WINDOWS WITHOUT STREAKING?
...CKR in Birmingham, AL
The secret to streak free window cleaning is almost always in the finishing. Use a good cleaning solution and a soft window scrubber tool.  Squeegee after scrubbing and then touch up water drips with a "lint free" towel and minimal touching of the glass.  These towels are commonly called Huck Towels or you may recognize them as surgical towels commonly used in the medical practice.  These will be less likely to streak the glass and will not leave "fuzzies" commonly left by paper towels.  
HOW CAN I CLEAN THE DIRTY STAINS OFF THE OUTSIDE OF MY GUTTERS?
...HT in Helena, AL
Some staining on the outside of gutters is just from debris overflow leaving dirt or mildew stains from the moisture.  These will respond to most common cleaners mixed with bleach and diluted with water.  The cleaner will get the dirt and the bleach will remove the mildew.  Most often "smutty" looking grey stained gutters or "tiger striped" gutters showing drip lines is the result of a chemical reaction between the aluminum gutters and the asphalt in the shingles.  These can be cleaned in most cases by using a degreaser and a lot of elbow grease.  Be sure to use chemical gloves and protective eyewear  because chemicals strong enough to remove these stains can burn your skin or damage your eyes.
HOW DOES ANDAN CLEAN OUT GUTTERS?
...JB in Pelham, AL
We use a variety of methods depending on weather & gutter conditions on the day of service.  Sometimes we use blowers, sometimes buckets and scoops and sometimes we use water hoses to flush the gutters; depending on what will best clean each situation.  Regardless of what tools are used, you can expect these four things to be done: 1-Cleaning off the roof.  2-Cleaning out the gutters.  3-Checking and clearing downspouts.  4-Clearing the debris removed from the gutters.  Underground drains if clogged can be jetted out for an additional charge. 

Monday-Friday 9AM-5PM
Saturdays & Sundays by appointment
QUESTIONS?   205-213-1200