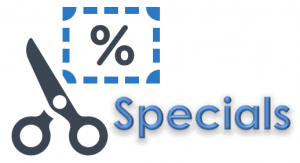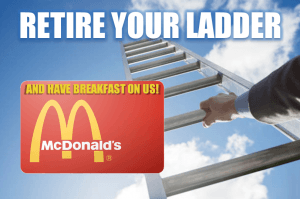 RETIRE YOUR LADDER and have breakfast on us.
 You never enjoyed cleaning your gutters anyway so leave the ladder work to us! It's time to RETIRE YOUR LADDER and have your first retirement breakfast on Andan. Click the Golden Arches above to request your free $5 McDonald's Gift Card when you schedule ANY of our services in November 2018 and mention RETIRE YOUR LADDER (One card per customer)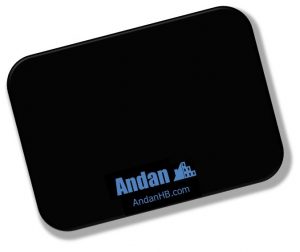 PET PERKS PLACEMATS-WHILE THEY LAST
We'd like to share a special gift with all our pet loving friends while they last. Click the placemat image above & mention Pet Perks and we'll give you a FREE, handy, machine washable, pet placemat made from recycled tires. No purchase necessary!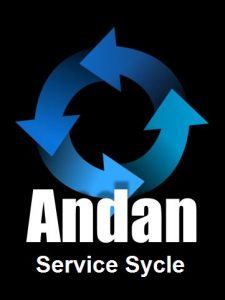 ANDAN SERVICE SYCLE
Andan Service Sycle is a way to simplify your home service needs and save money in the process. We'll help plan your gutter, window or powerwash needs and put them on our reminder calendar so you can forget about it. Save on everything with Sycle discounts and we'll even throw in a Free Roof Inspection. Choose 4 quarterly payments or 12 monthly payments and we'll invoice you accordingly. You'll have priority status in our service calendar and won't have to contact us because we'll reach out to you.  Click the Service Sycle logo to request your personalized plan.

B.A.R. DISCOUNTS
As a Member Benefits Partner, Andan Home & Business offers discounts to the 4,000 members of the Birmingham Association of Realtors. As a member of the BAR simply ask for the Benefits Partner Discount when requesting an estimate for services and you will be given a 10% reduction up to a $100 discount.  Click the BAR image and request your discount when scheduling.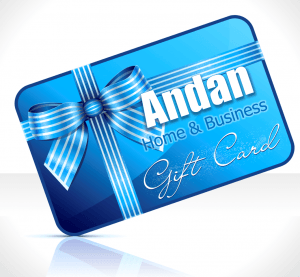 GIFT CARDS FOR ALL OCCASIONS
Father's Day, Mother's Day, Birthdays, Clergy Appreciation, Christmas, Hanukkah or any other time you want to say, "YOU ARE LOVED OR APPRECIATED" is a good time to give a Gift Card to someone you care for.  You can give a gift of any amount or we'll provide a (secret) Free Estimate for a specific service. Click the gift card image to request yours!