Lighting

Light Fixture Cleaning
Light fixtures come in all shapes and sizes and require varied methods for proper cleaning.  Some are very simple and require little more than dusting to remove loose dirt and cobwebs.  Others require multiple methods and much more time.  Regardless of the type, it's always good to clean the bulbs.  This little secret alone makes a big difference in the appearance and brightness of the fixture.  Why not consider a free estimate for full cleaning of interior and exterior lighting?  For such cleanings Andan can inventory all bulb types needed and deliver or stock them so that you never have to search again for specialty bulbs.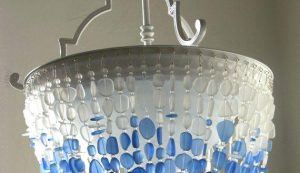 Crystal Chandeliers
Elaborate crystal chandeliers are a challenge and require special techniques to clean safely and properly. We take time to clean each strand of crystals by hand to assure the maximum brightness for which these fixtures are known.  Some are cleaned intact and others need to be partially dissassembled for best results.  Experience has taught us to use a down comforter underneath to catch and cradle crystals that might come loose and fall to the hardwood below.  It's also a good time to refresh your bulbs with new ones to insure longer lasting performance.  We can use owner's bulbs or provide Andan bulbs if needed. The CARDINAL RULE FOR CRYSTAL CHANDELIERS is NEVER, EVER TURN A CHANDELIER COUNTER-CLOCK WISE when cleaning. Although expensive fixtures should have a safety tether, if you only turn a chandelier CLOCKWISE, you will never innadvertantly unscrew it.  (It's also wise to have good General Liability Insurance, before you learn the CARDINAL RULE!)
Foyer/High Lighting
Hard to reach foyer light fixtures require special ladders and technique to clean safely and properly. Most owners don't invest in expensive ladders which will only be used on rare occasions.  Likewise the ladders often have to be positioned creatively to reach the fixture without scratching floors or damaging drywall when propping.  Although these fixtures are high and may appear to have minimal dust from the bottom side; one trip up the stairs reveals a different picture. Dust collecting on top of the fixture is easily seen from this view.  The foyer fixture as the visual focal point upon entry, should be cleaned to assure maximum brightness and a good guest impression.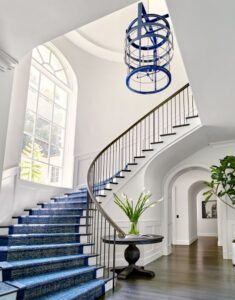 Commercial Lighting
We provide light cleaning and bulb changing for all commercial facilities including offices and restaurants.  Growing businesses spend their time on other things and benefit from hiring us to inventory, stock and change burned out bulbs.  Offices often have specialty needs and it can be very frustrating to attempt replacement only to find out that it requires an unusual bulb not kept on hand.  Just give us a call and we'll handle the hassle for you!  That's why we are the Vendor of Choice for Light Bulb Depot locally when they get inquiries for such service.   We've also learned that restaurant and kitchen light fixture cleaning requires more than simple dusting.  The dust/grease combination that settles on fixtures if left unnattended will accumulate as a feltlike pad on top of the units.  It's far better to clean these fixtures on schedule rather than dealing with such accumulation.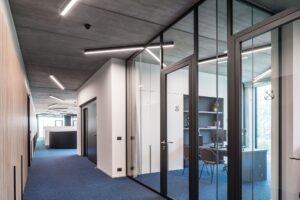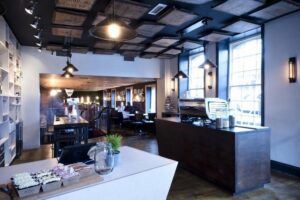 High Dusting
In addition to lighting we also provide high dusting services for other residential and commercial fixtures.  Hard to reach cobwebs and dust collecting surfaces can be vacuumed and hand cleaned to clear dust from tops of HVAC trunks, high ledges and other home or business decor or signage.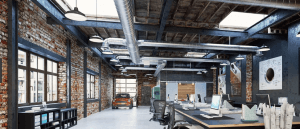 Bulb Changing
During gutter or window cleaning is a good time to have your flood lights changed. We are available as well if you only need bulb changing.  Burned out bulbs or all bulbs can be changed if they have been in place for a while and subject to burning out soon. We use owner bulbs or provide Andan ones and save you the trouble of climbing tall ladders to make a simple replacement.  We can provide and install standard incandescent bulbs, LED bulbs for longer life or halogen bulbs if your fixture requires it.  When installing sensitive bulbs subject to quicker burnout due to oils from finger tips we are careful to use gloves to insure the maximum lifetime for your replacements.  We can also change bulbs on any interior light fixtures needed.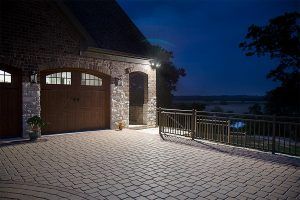 Exterior Lanterns
Exterior lanterns are often overlooked and collect loads of cobwebs and insect debris since bugs are naturally drawn to their light.  The gas valve can be turned off temporarily, allowing the glass to cool so that surfaces can be cleaned properly.  Bulbed lanterns can be similarly cleaned along with bulb cleaning or replacement as needed.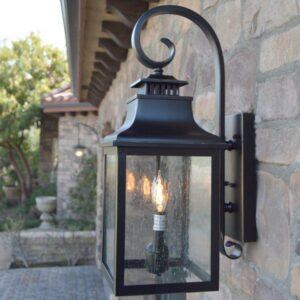 QUESTIONS?   205-213-1200